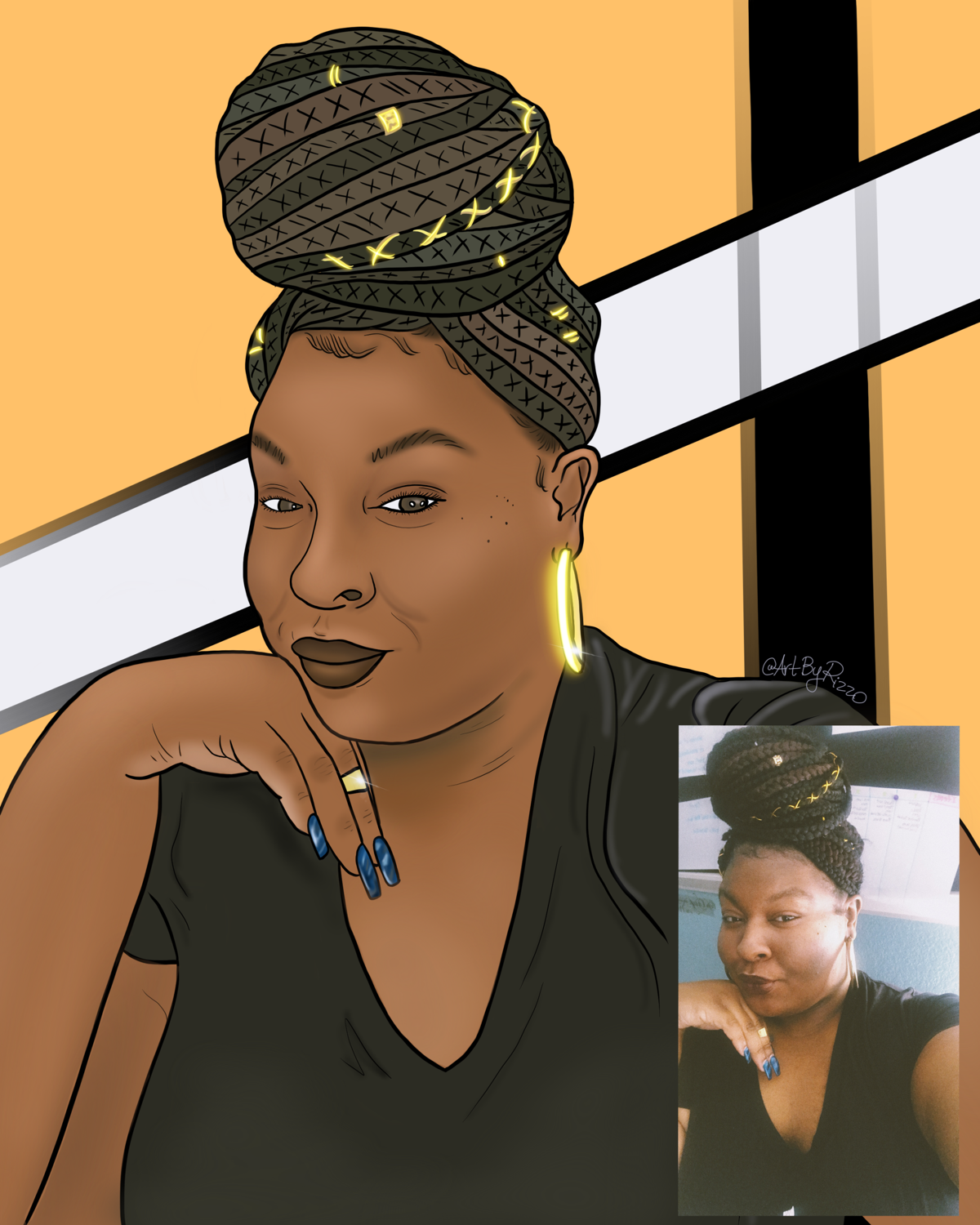 Shop
Digital Illustration
Portrait Styles are as follows: Individual is 1 person. Couple is 2 people. Group is 3-4 people.
There are two types of orders:
1) Digital copies only, where the digital drawing will be a high quality PNG image that is emailed to you after completion. There is no physical copy of the artwork mailed/delivered to you.
2) Printed copy orders will include the digital file emailed to you as stated above AND an 11"x14" print of the final piece.

Please email 3 different high quality images to ArtByRizzo@gmail.com. Sending three photos is not a requirement, but it will give me options to ensure I am able to create the best possible illustration for you.

HIGH QUALITY HEADSHOTS/ SELFIES/ CLOSE UPS work best 💙

Please allow up to 12 weeks for work to be completed unless otherwise discussed. Once completed, the final image will be sent via email for approval from you. Up to 2 adjustments can be made to the illustration included with the purchase fee. Any additional adjustments will incur additional cost dependent on the change requested. Once you approve (saying your satisfied with your illustration), the image will be emailed to you within 1 business day, and shipped within 7-10 business days if you ordered a printed copy as well.

Please ensure your address is correct before submitting your order. If your address is incorrect, please contact me as soon as possible. If your order is not received due to an error made at checkout, you will be charged another shipping fee to resend the order. Orders are usually shipped via USPS. I am not responsible for any damages made in the transit process. You will receive a tracking number after your order is sent.

Please review previous work to ensure that you will be 100% satisfied with what I am providing to you, as it is original. I am unable to offer refunds due to the nature of cost and time spent on the piece.

Lastly, all rights to any art work created belong to ArtByRizzo by Jeresneyka Rose unless otherwise agreed upon.
If you have any questions, please email ArtByRizzo@gmail.com, and I will be glad to clarify anything.

Thank you so much for your support. 💙